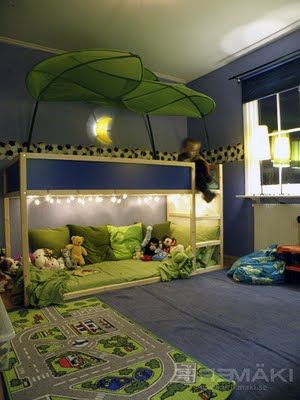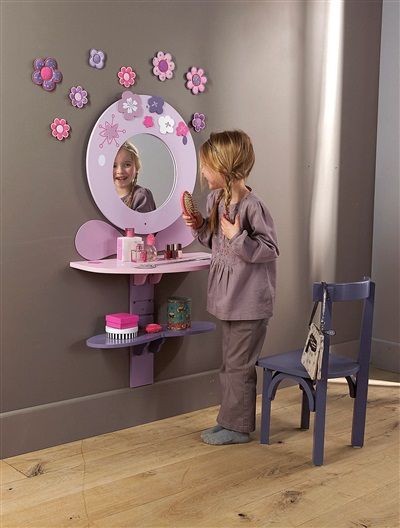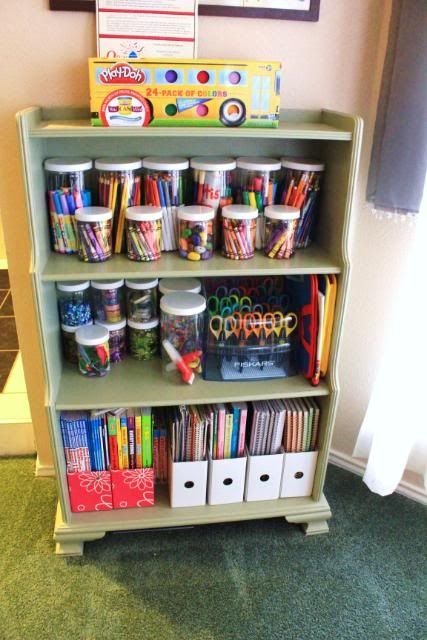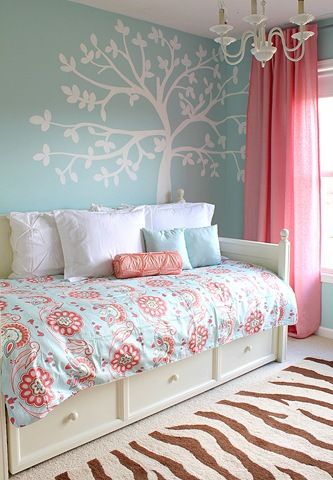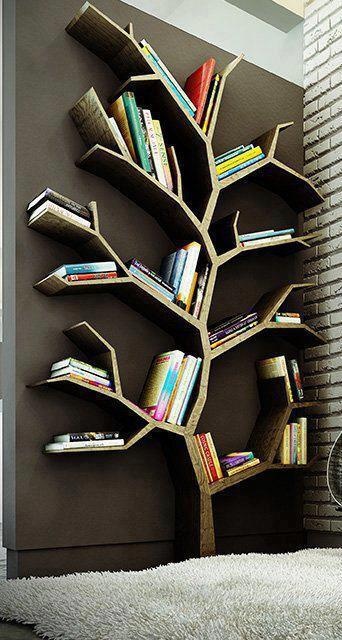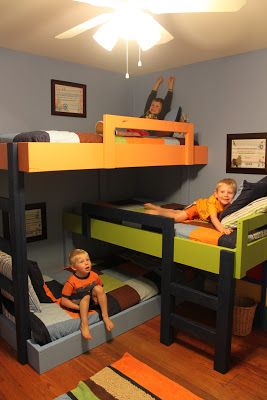 What do any of these images say to you?
I randomly found them on Pinterest, and immediately I noticed the colors, the textures, the vibrance, the ... fun!
Well, if I'm sitting at a desk getting excited about them, imagine what spaces like these do for a child's mind! Much like adults, children are very much driven by visual effects, if not to the same degree -- MORE!
Also like adults, children have an emotional reaction to leaving a home they grew up loving, to moving into a space they've never seen before. In many cases home buying is an emotional process. To a child, this emotional process is often magnified.
The good news is there are MANY ways to make a child happy! (HUZZAH!)
So my advise to you as an agent would be this: Create an environment that your children can grow, dwell, and flourish in-- a space they will be comfortable in, and eventually learn to love.
Get them involved in the decorating process of their room. Kids love anything hands-on! Start off with small projects like wall color, or bed style. Ask colors they like. Include various textures that will help their senses develop.
Include a desk and/or book shelf with art supplies and fun reading materials to give them options of activities they can do to enjoy their new space.
Create a sanctuary for your child. This will take their mind off of the relocation. For girls- build her a vanity she can feel like a princess at. For boys- How about a race car rug and a new pack of cars as a house warming gift?!
The phrase "If momma ain't happy, AIN'T NOBODY HAPPY!" is just part of the puzzle. Step one is to make the kids happy so momma has some peace in her life. ;)
This one, simple step to take in buying a new home will make a huge difference for the whole family!
Have fun with it, and enjoy the time together!
If you get stuck, Pinterest is a great place to find ideas!
Happy building together!
-Janyne Kenworthy 772-696-5110
"Build a fun space for your children!"